reuse to reduce #2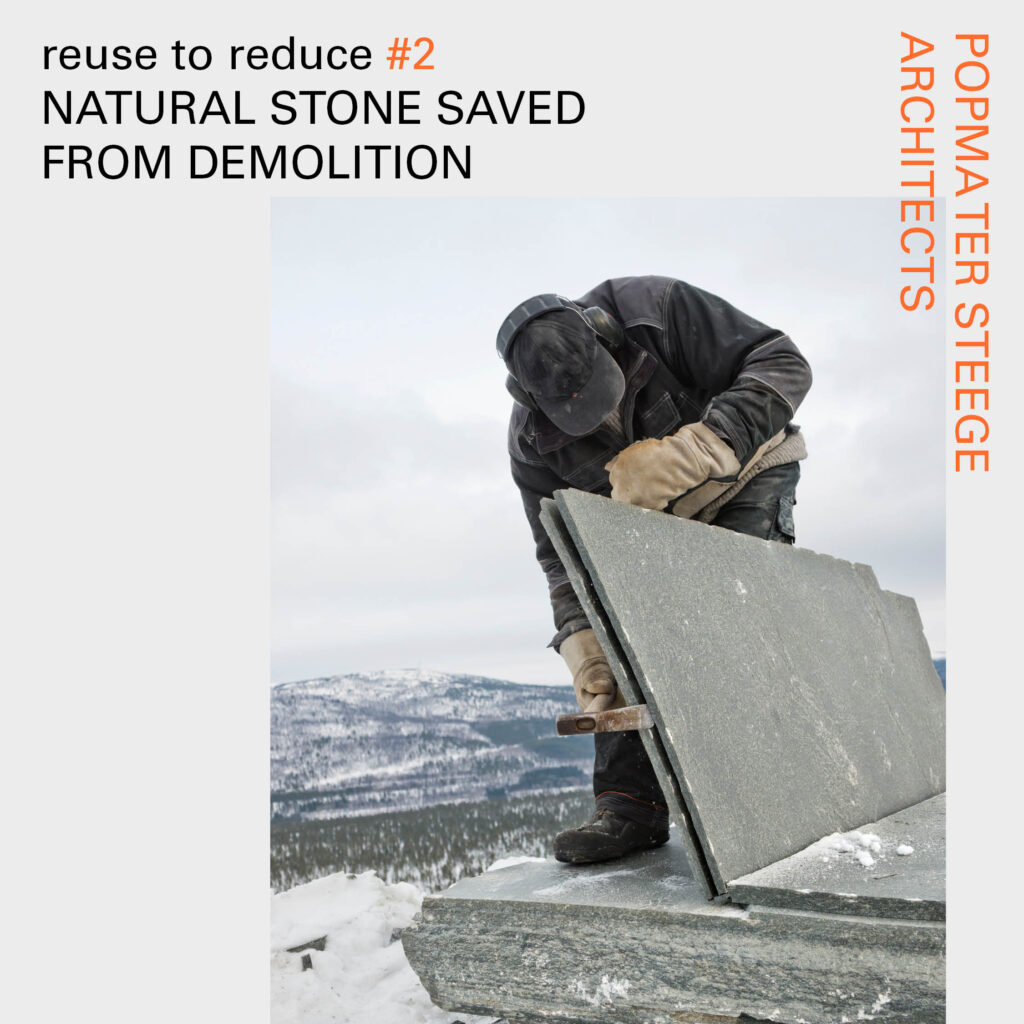 NATURAL STONE SAVED FROM DEMOLITION
For BioPartner5 we often visited the soon to be demolished Gorlaeus building. Every time we were struck by the covering of the stairways: Alta Quartzite. One of the most wear-resistant natural stones.
It originates from the extreme north of Norway, where it emerged around 800 million years ago. We like natural stone for buildings, but due to the damage its extraction does to the landscape, we no longer consider new natural stone as a building material.
The demolition of the Gorlaeus building had already started For a day, we called in a local stonemason to cut stone slabs loose.
The result of one day's work: 120 beautiful thick slabs of Alta Quartzite. In BioPartner 5 they now serve as wear-resistant floor covering for a part of the entrance and the public toilet area.
Image 1 & 2: Altaskifer quarry by Vidar Askland